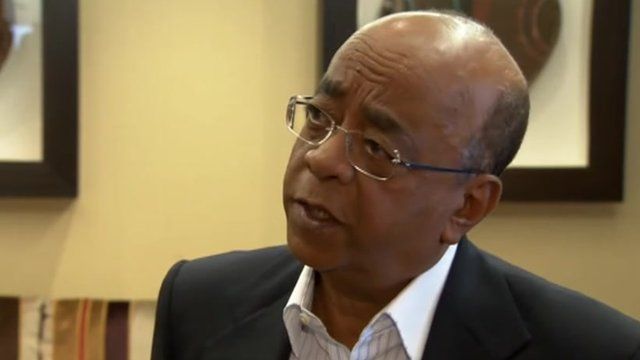 Video
Mo Ibrahim: ANC should "go back to its roots"
One of Africa's best known entrepreneurs, Mo Ibrahim, has launched an attack on South Africa's governing African National Congress.
He told the BBC that the party which led the fight to end white minority rule should "go back to its roots" and needed some "soul-searching".
The British-Sudanese mobile communications entrepreneur and philanthropist has made billions from investing in Africa.
The Mo Ibrahim Foundation offers an annual $5m (£3m) prize to a former African head of state for good governance.
Andrew Harding reports.