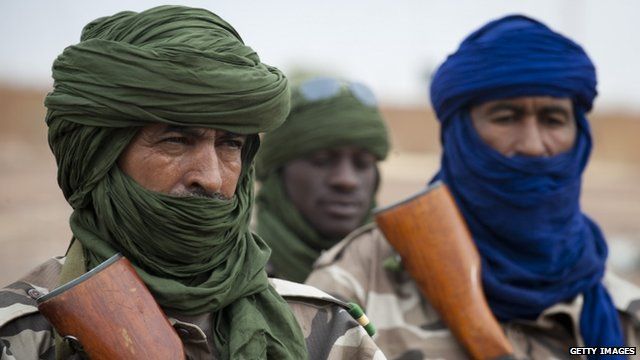 Video
'World peace and security at stake' in Mali
French and Malian troops are trying to retake the desert city of Timbuktu and the Malian authorities claim that they are meeting little resistance as they advance.
Timbuktu is one of the cities in which Islamists took control last year - part of the movement whose grip on the whole northern part of the country has led to French intervention and a multi-national West African force coming to the aid of the Malian government.
Ambassador Kadre Desrie Ouedraogo, President of the ECOWAS Commission, the west African regional grouping of countries, told the Today programme; "We are very happy about the French intervention because without it, the whole transition in Mali would have collapsed."
He added: "World peace and world security is at stake, and this is why we firmly believe that the international community should act decisively."
The BBC's James Copnall, who is at the African Union summit in Addis Abbabba, where the Malian crisis is high on the agenda, said: "I think people are glad to an extent that French troops have been able to come in and apparently win so many strong military victories in such a short time, but also possibly a sense that African countries maybe should have been able to do this without the intervention of colonial power of France."
First broadcast on BBC Radio 4's Today Programme on Monday 28 January 2012.