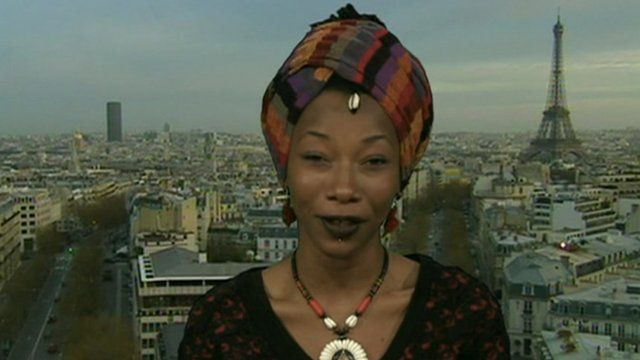 Video
Mali musicians: 'Music is our soul and must be saved'
Around this time of year, Mali would normally be hosting one of the world's most unique music events - the Festival in the Desert, in the middle of the Sahara near Timbuktu.
But not this year. Not only is Mali not safe, but music has been banned since the town fell under Islamist rule.
In the last few weeks, as the conflict in their country entered a new phase, a group of Malian musicians brought together by the singer Fatoumata Diawara made their own bid for peace, releasing a song calling for peace and unity.
The singer spoke to the BBC's Mishal Husain and Manuel Toledo, an expert in Malian music, about the musical heritage of her country.
Go to next video: Malian singers record song for peace