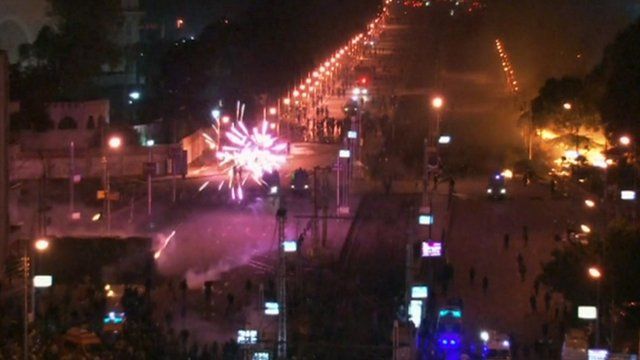 Video
Egypt protesters clash with police at President Morsi's palace
Egyptian protesters have clashed with police outside the presidential palace in Cairo, after a week of violence in which more than 60 people were killed.
The riot police used tear gas and water cannon to try to drive back the crowds throwing rocks and petrol bombs.
Thousands also rallied in Port Said - one year after football riots in the city, which killed 74 people.
Yolande Knell reports from Cairo.
Go to next video: Egypt protests defy night curfew