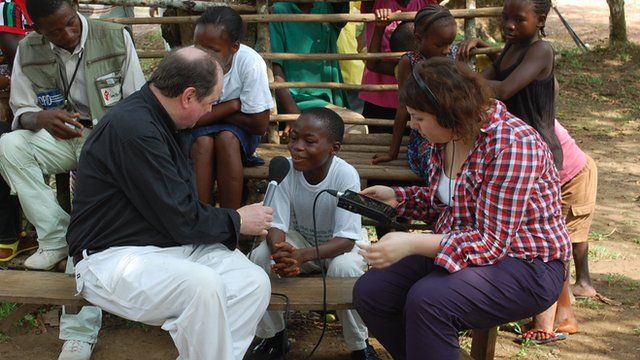 Video
Liberia: Rape and sexual violence 'endemic'
The G8 foreign ministers have an unusual and disturbing subject on their agenda today when they meet in London: sexual violence against children in war zones.
It's a subject that the Foreign Secretary William Hague, has chosen to highlight. The foreign ministers have a report showing that it is one of the most damaging and persistent legacies of conflict.
Today presenter James Naughtie spent last week in Liberia, the country that the Today programme has been visiting for the last year.
He travelled up-country to look at this problem: the prevalence of sexual assault on children, often under the cover of war, and the fact that one in three Liberian girls now gets pregnant before the age of 18.
Liberia spent 14 years in the grip of civil war until 2003 and this is one of the consequences that is often hidden, or not understood.
James visited an up-country health centre, in a poor rural area, to learn about a remarkable effort to bring it into the open.
Broadcast on BBC Radio 4's Today programme on Wednesday 10 April 2013.
10 Apr 2013

From the section

Africa