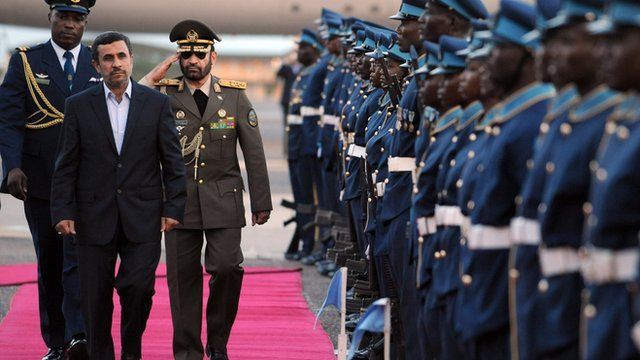 Video
Iranian leader Ahmadinejad's West Africa tour defended
Iran's President, Mahmoud Ahmadinejad, has wrapped up a tour of three West African states.
Africa is a continent that he has long courted for economic and political ties, with Iran's increasing isolation because of international sanctions over its nuclear programme.
The Iranian leader kicked-off his tour in Benin, where he met with his counterpart, Thomas Boni Yayi, and from there went to Niger, the world's fourth-biggest uranium producer.
Mr Ahmadinejad concluded his trip in oil-rich Ghana. BBC Africa's Akwasi Sarpong has been following the visit and sent this report from Accra.
For more African news from the BBC, download the Africa Today podcast.