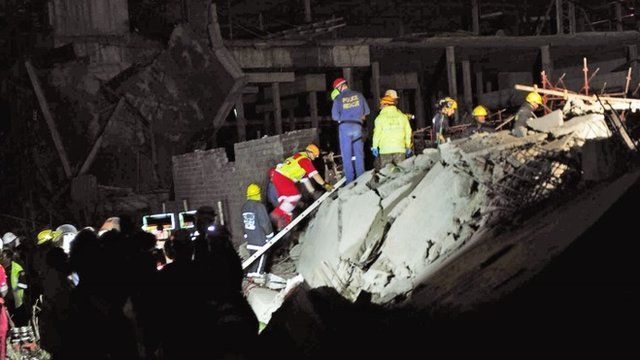 Video
SA mall collapse: 'Hope survivors will be found'
At least one person has died and dozens are believed to be trapped after a roof collapsed at the construction site of a South African shopping mall, according to officials.
Rescue teams are working in the dark to look for survivors beneath the rubble at the site in Tongaat, north of Durban.
Ian Crewe is a news editor at Talk Radio 702 in Johannesburg. He told the BBC that there was hope that survivors would be found, but that this was unlikely to happen before daylight.
Go to next video: Rescue effort after SA mall collapse