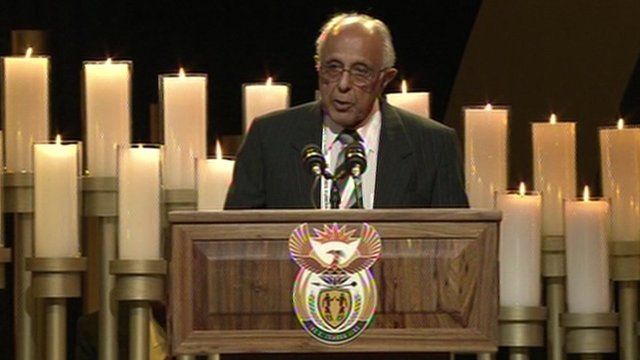 Video
Nelson Mandela's friend: 'My life is in a void'
Ahmed Kathrada has spoken at the funeral of his close friend Nelson Mandela, he said that after the death of South Africa's first black president his "life is in a void and I don't know who to turn to".
Mr Kathrada, who was a prisoner with Mr Mandela on Robben island, also said that "together we savoured the taste of freedom".
Mr Mandela's state funeral is under way at his ancestral home in Qunu, ending a week of commemorations.
Go to next video: Mandela's long-time friend reminisces