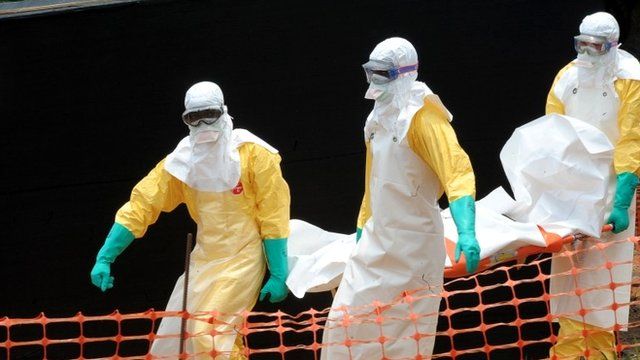 Video
Guinea Ebola outbreak 'limited geographic area' - WHO
The World Health Organization (WHO) says it is taking "very seriously" the current outbreak of the Ebola virus in West Africa.
Its spokesman Gregory Hartl stated that it was neither an epidemic, nor "unprecedented" - although medical charity Medecins Sans Frontieres (MSF) used that word on Monday to describe the outbreak.
It has now spread to neighbouring Liberia, as well as Guinea's capital, Conakry, which has a population of two million people.
Ebola is spread by close contact and kills between 25% and 90% of its victims.
Tulip Mazumder reports.
Go to next video: Ebola outbreak 'very worrisome'