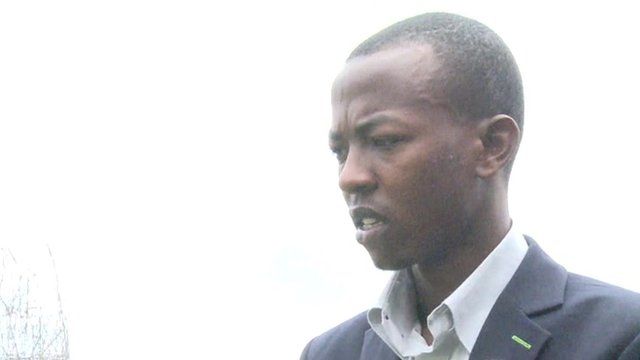 Video
Rwanda genocide survivor: 'I have to remember them'
Rwanda has begun a week of official mourning to mark the 20th anniversary of the country's genocide.
At least 800,000 people, mostly ethnic Tutsis and moderate Hutus, died at the hands of extremists.
Monday's events include a wreath-laying ceremony at the national genocide memorial and the lighting of a flame at the Amahoro Stadium in the capital, Kigali.
Survivor Methode Ruzimbana lost both of his parents and three sibling in the atrocity.
He told the BBC that he had to remember the past in order to embrace a brighter future,
Go to next video: Rwanda's genocide, 20 years on