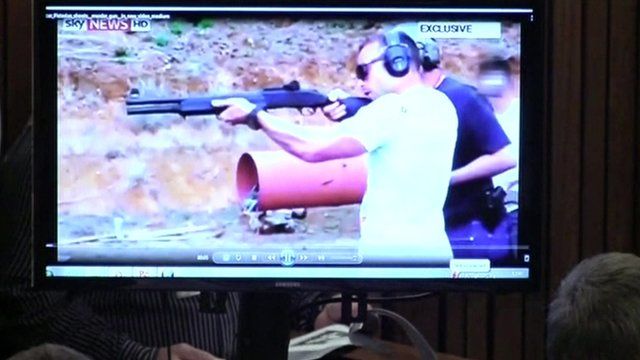 Video
Pistorius 'tormented' by picture after gun video shown
South African athlete Oscar Pistorius is being quizzed about his version of events on the night that he shot his girlfriend Reeva Steenkamp in his home.
During cross-examination, prosecutor Gerrie Nel showed the court a Sky News report showing Oscar Pistorius at a shooting range.
He then showed the court a photograph of the effects of the shooting on Reeva Steenkamp's head.
Pistorius refused to look at the photo saying: "I will not look at a picture where I am tormented by what I saw".
Go to next video: Oscar Pistorius trial - Day 17