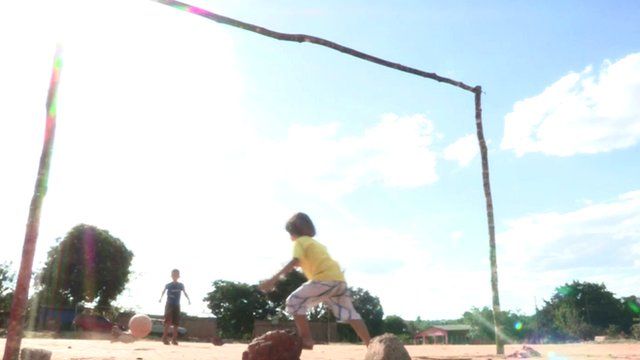 Video
World Cup 2014: Brazil's African community 'missing out'
Some members of Brazil's African community, based just outside Brasilia where the national team play on Monday, have told the BBC the World Cup may as well be taking place on another continent.
They are upset at the amount of money spent on hosting the tournament and the price of tickets for those who have helped build Brasilia over the years.
Peter Okwoche reports from Quilombo Mesquita.
Go to next video: Brazil fever grips a Bangladeshi fan