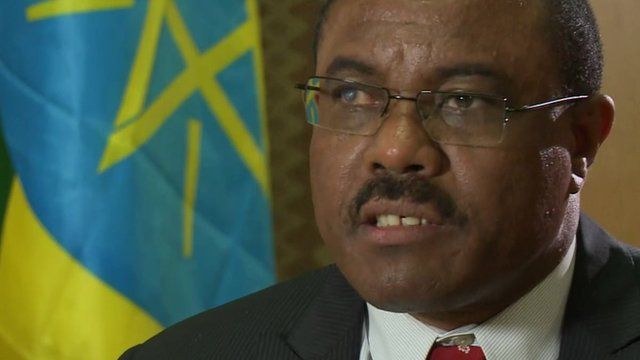 Video
Ethiopia PM Hailemariam defends Andargachew Tsege arrest
Ethiopia had a moral obligation to arrest the opposition leader who was controversially extradited from Yemen last month, Ethiopian leader Hailemariam Desalegn has told the BBC.
"Andargachew Tsege is a Trojan horse for the Eritrean government to destabilise this country," he said.
In a rare interview Prime Minister Hailemariam has also told the BBC that he will not be swayed by foreign pressure on Ethiopian matters.
He spoke to Emmanuel Igunza, who asked him how he would ensure that next year's elections will be fair and all inclusive.
Go to next video: Egypt and Ethiopia in dam dispute