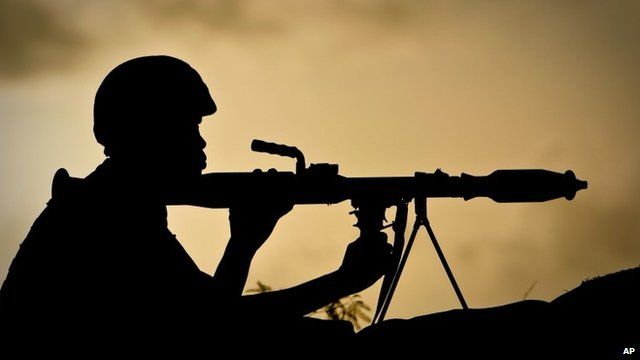 Video
Somali town Barawe captured from al-Shabab
Somali government troops have captured a key stronghold of al-Shabab Islamists, with the backing of African Union forces, local officials say.
The African Union says al-Shabab, who had held the town of Barawe for six years, used it as a base to launch attacks on the capital.
Residents said many of the al-Qaeda-aligned militants had begun withdrawing from the key port town on Friday.
The BBC's Emmanuel Igunza in Nairobi says the town was strategically important for al-Shabab as route to get their supplies.
Go to next video: Somalia's battle against al-Shabab