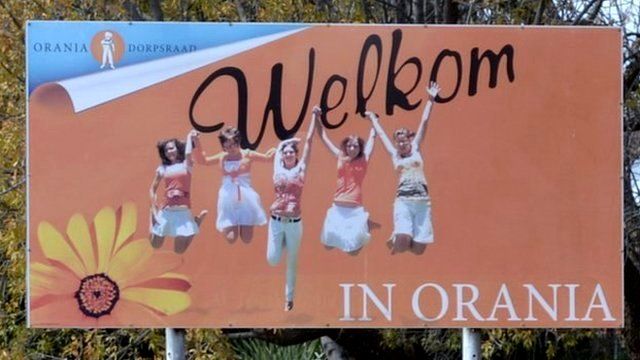 Video
Inside Orania - South Africa's whites-only town
Since the end of white minority rule in South Africa some white communities feel their future is threatened in the country.
In Orania a whites-only town of 1,000 established in 1991, apartheid lives on.
Racial interaction is not welcome in the Afrikaner-only town, where only Afrikaans is spoken.
Orania wants to help create a generation of pure Afrikaners untouched by the "outside world".
Part of a BBC crew, including Zimbabwean journalist Stanley Kwenda, were given permission to visit.
06 Oct 2014

From the section

Africa
Go to next video: Orania: South Africa's white-only town