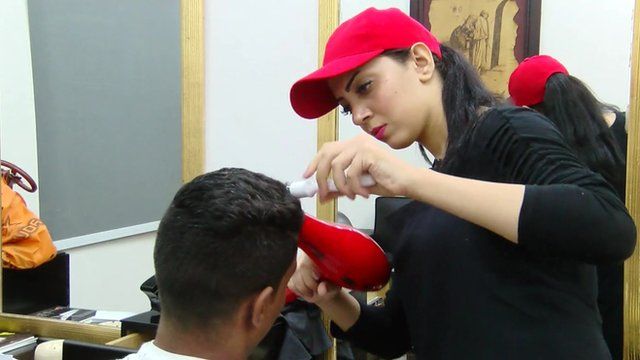 Video
100 Women: Hairdresser left fiancé to become a barber
A hairdresser says she is proving people in Egypt who think a woman who works as a hairdresser is not decent wrong.
There is a stigma in the country around women who are hairdressers as they can be seen as prostitutes.
Sukkar Saeed says she was forced to "choose the lesser of two evils" by choosing to pursue her career over marrying her fiancé, as he did not approve of her work.
The BBC's 100 Women season runs online, on BBC World News TV and on BBC World Service radio from 27-29 October.
Join the conversation on Facebook and Twitter, using the hashtag #100Women.