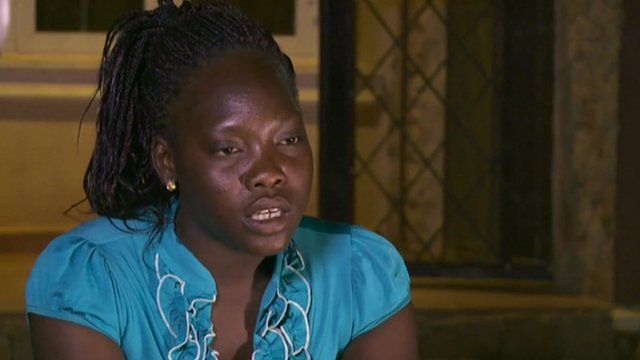 Video
Schoolgirl on escape from Boko Haram: "I said we better run"
In April the kidnapping of 276 schoolgirls by Boko Haram in northern Nigeria made headlines around the world, sparking an international campaign to bring them back.
In the days after the kidnapping some 50 of these girls managed to escape. Deborah spent a day in the Sambisa forest before running away.
Now she is afraid to return to school in Nigeria. She and some other escapees have secured funding with the help of an organisation called Education After Escape, to go to America to finish school.
As she prepared to leave she decided to speak out on behalf of their friends who are still in captivity.