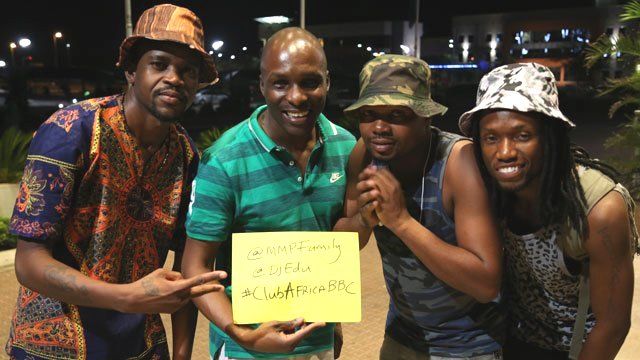 Video
How a wedding dance found its groove in Botswana
The Botswana band MMP Family have turned to a traditional wedding dance for their song "Mogolo lapeng" - and who knows, it might bridge the generation gap.
"Our song basically talks about a lot of parents who don't believe music is a career. Most of the time they'll be like: 'Go and get a job and stop doing this music thing, you're wasting your time - music doesn't pay bills, get a proper job,'" says band member MOD. "What we're saying is 'don't worry - we have got this'."
"I think we have [now] made our mark. People out there recognise our talent and appreciate it," says fellow band member Ples Jay.
The band's success means that parents are now finding themselves dancing along to their latest hit. "Even our parents support us now! But when we started it was the other way round. They even dance this dance with us - in fact, they do it better!" says Jay.
Which dance dominates the nightclubs in your country right now? In Kenya, they're dancing the Lipala. Tell us what's happening where you are. Or show us - send in your own dance videos using the hashtag #ClubAfricaBBC or email them to yourpics@bbc.co.uk
For more on the BBC's A Richer World, go to www.bbc.com/richerworld, listen to all the documentaries - or join the discussion on Twitter using the hashtag #BBCRicherWorld
02 Mar 2015

From the section

Africa
Go to next video: Kenya's Sauti Sol do the Lipala