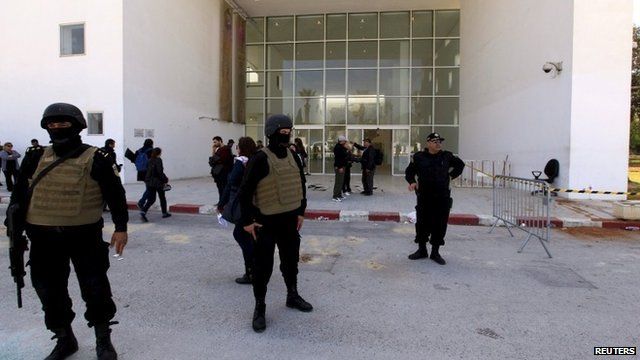 Video
Tunisia names gunmen who attacked tourists at Bardo museum
The Tunisian authorities have named the two gunmen involved in the attack on tourists at a Tunis museum that left 23 people dead.
It is thought that Yassine Laabidi and Hatem Khachnaoui may have recently been in neighbouring Libya, which has a big problem with extremist militants.
According to the BBC's Frank Gardner, despite the relative low-level of violence in Tunisia, citizens of the north African country actually make up the highest proportion per capita of jihadists travelling to join Islamic State.
Go to next video: Tunisia gunmen 'sprayed bullets at us'