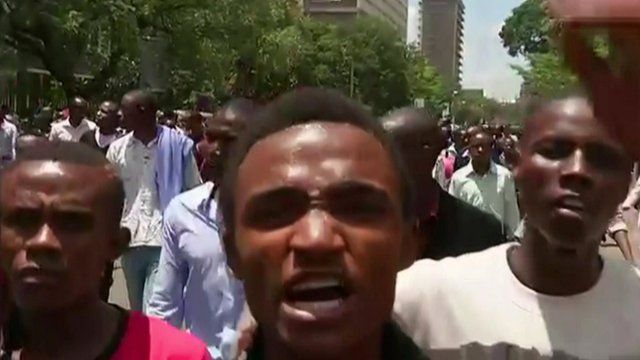 Video
Kenyans 'shocked and angry' after Garissa attack
Marches have been taking place in Kenya on the final day of official mourning for the 148 people killed by al-Shabab militants during an attack last week on Garissa University.
In the capital, Nairobi, students were among several hundred protesters calling for better security. Some demanded guns, saying they would protect themselves if the government failed to act.
The BBC's Anne Soy said that Kenyans were shocked and angry following the attack.
Go to next video: Garissa gunman named by Kenya