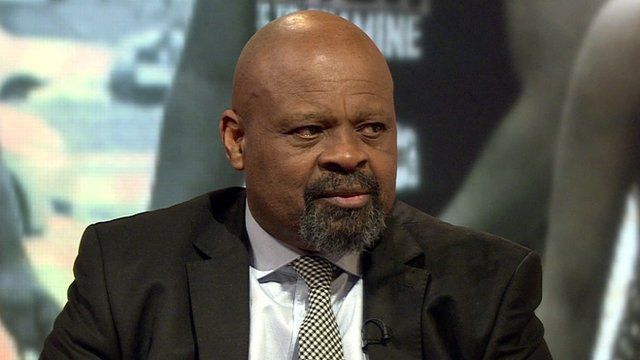 Video
South Africa 'not integrated with Africa' - High Commissioner
At least seven people have died in xenophobic attacks in South Africa, and more than 5,000 forced to flee their homes.
On Monday, Zulu King Goodwill Zwelithini appealed for calm, and said that previous reports that he said foreigners should "go back to their own countries" were distorted.
South Africa's High Commissioner in London, Mr Obed Mlaba, told the BBC that South Africa was not integrated with the African continent because of a past history that had left his country isolated.
Go to next video: 'Foreigners are taking our jobs'