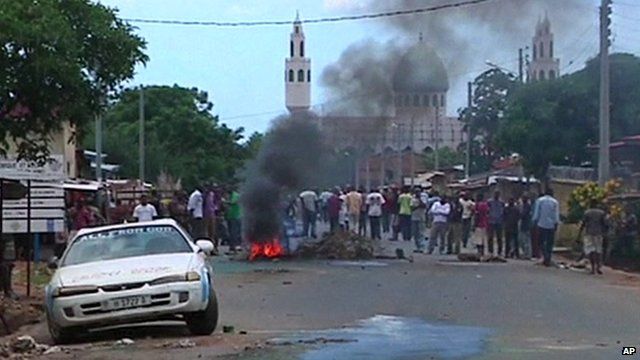 Video
Burundi protests continue as president seeks third term
There have been protests in Burundi against a decision by President Pierre Nkurunziza to stand for a third term in office.
The protests spread outside the capital Bujumbura - to the town of Gitega.
In response to the protests, the Burundian government has shut-down several privately-run radio stations, messaging services including Facebook, Whatsapp, Twitter and Tango and ordered telecoms operators to block mobile access to certain sites.
Maud Jullien reports from the capital.
Go to next video: Burundi floods cause devastation