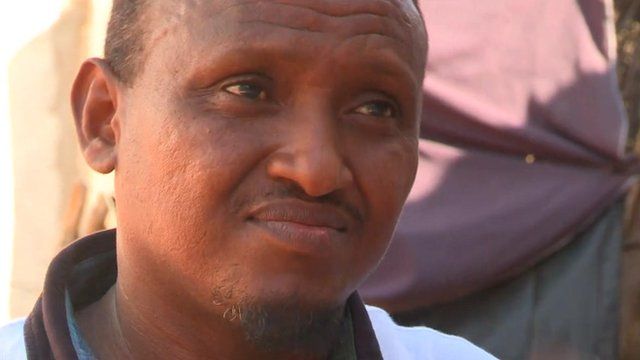 Video
Garissa resident: 'I want to know if my brother is alive'
Residents of the Kenyan town of Garissa, where there was a massacre last month, have accused the security services of the extra-judicial killings of suspects.
Human rights groups claim that dozens of men and women have disappeared and are now feared dead as the hunt for al-Shabab recruits is stepped up.
The Kenyan government has refused to comment on what are serious allegations of abuse, although President Uhuru Kenyatta, in a speech on Friday, said security was a major challenge for the country.
Karen Allen reports.
Go to next video: Kenya's efforts to keep out al-Shabab