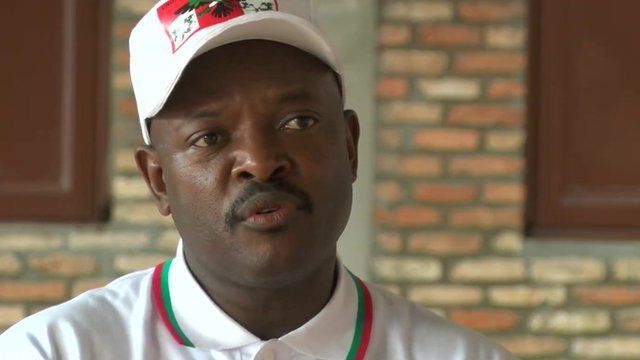 Video
Burundi president defiant on presidential poll
Burundi's President Pierre Nkurunziza has blamed protests against his candidacy for the upcoming presidential elections on "outside forces".
At least 18 people have been killed in protests against his bid for a third term and more than 50,000 have fled to neighbouring states.
And despite the EU and the US calling for a postponement, the president has insisted the elections will go ahead.
He told the BBC's Emmanuel Igunza that he was optimistic peaceful and fair elections could be held as planned.
Go to next video: The staying power of African presidents