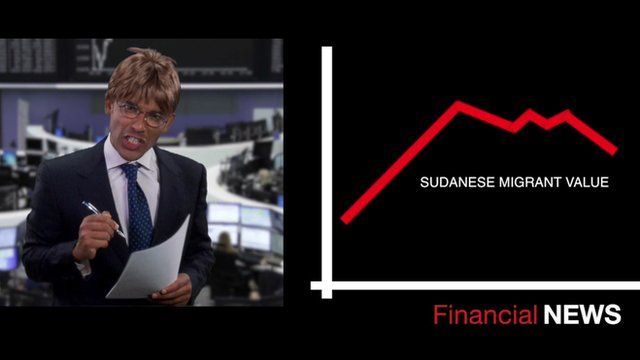 Video
What's Up Africa: Satirist on money for migrants
In 2015 alone, around 60,000 migrants have risked their lives trying to cross from Africa into Europe, often fleeing violence and persecution. Nearly 50,000 others are in Israel.
But as satirist Ikenna Azuike has been finding out, huge amounts of money are being made from their plight - and not just from people traffickers.
Watch Focus on Africa on BBC World News and partner stations across Africa every Friday from 17:30 GMT.
What's Up Africa is a BBC and RNW co-production.
For more African news from the BBC, download the Africa Today podcast.
Go to next video: What's Up Africa: Lessons for UK voters