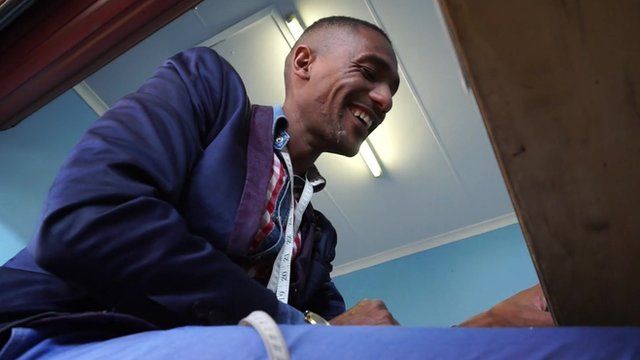 Video
Designer Collen Monnakgotla prepares for Soweto Fashion Week
The South African township of Soweto is currently hosting its own fashion week.
The three-day event is a platform for upcoming, often struggling, designers to showcase their work to boutique owners and potential investors.
Among those whose designs are gracing the catwalk this year is self-taught designer Collen Monnakgotla, who runs his own company, Freshwear.
The BBC caught up with him as he put the finishing touches to his range.
Go to next video: Street workout to get SA children fit