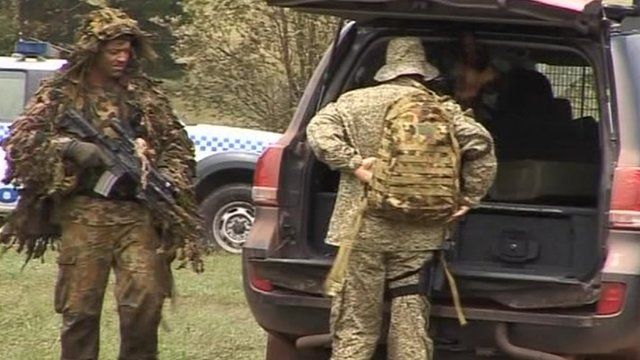 Video
Australia police offer reward for fugitive
Australian police have stepped up their hunt for a fugitive, Malcolm Naden, who has been on the run since 2005 after allegedly killing a woman.
The 38-year-old has been hiding out in a wilderness area north of Sydney.
He is a bushcraft expert and has repeatedly evaded police searches.
A reward of A$100,000 ($103,000; £66,000) has been offered. It is the first time such a big bounty has been used in Australia since the days of outlaw Ned Kelly in the 19th century.
Phil Mercer reports from Sydney.