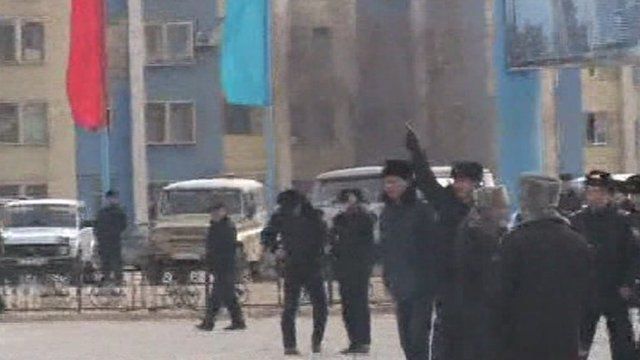 Video
Kazakh oil strike: 10 dead in Zhanaozen clashes
At least 10 people have been killed as striking oil workers clashed with government forces in a town in western Kazakhstan, officials say.
Eyewitnesses said police fired on the protesters in the town of Zhanaozen, but the authorities deny this.
The clashes occurred when police tried to clear the town's main square, occupied by the oil workers for more than six months.
They are demanding better pay, but their action has been declared illegal.