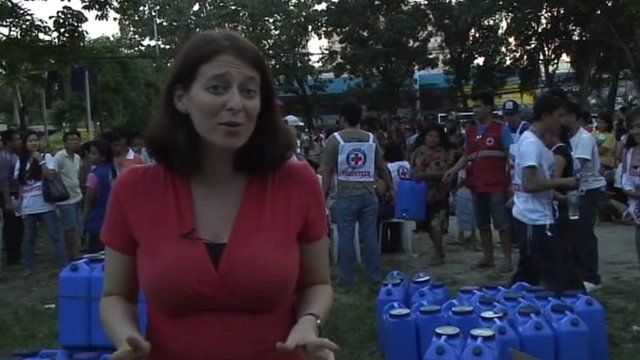 Video
Effort underway to help victims of Philippines floods
An emergency effort is under way on the island of Mindanao in the Philippines to help thousands of victims of Sunday's devastating tropical storm, and bury the bodies of the hundreds who have been killed.
Coastal communities were devastated early on Saturday in flash floods triggered by a tropical storm.
More than 650 people were killed and another 800 people are still missing.
Kate McGeown reports on the situation from Cagayan de Oro.