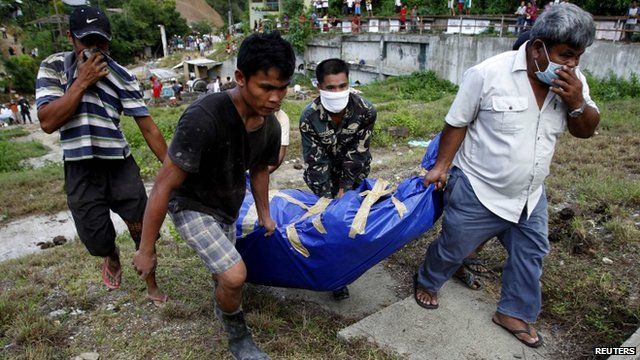 Video
Philippines floods: 'Bodies piling up all over the place'
Philippines President Benigno Aquino is visiting parts of the country which have been devastated by deadly storms.
More than 1,000 people are dead or missing after Typhoon Washi hit southern Mindanao island and surrounding areas at the weekend.
Mr Aquino has declared a national calamity and said the priority must now be the tens of thousands left homeless.
The BBC's Kate McGowan says that "bodies are piling up all over the place" as authorities struggle to cope with the situation on the ground.
Go to next video: Philippines flood victims efforts