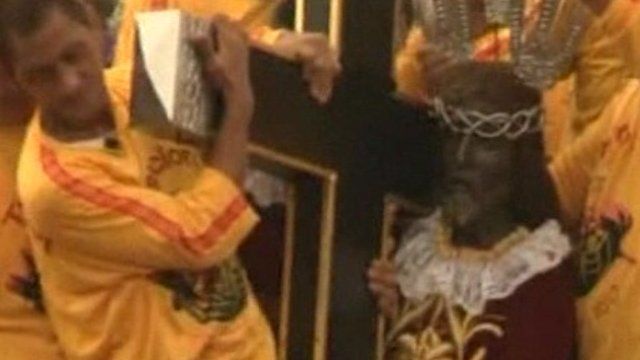 Video
Thousands of Filipinos gather to worship Black Nazarene
Thousands of people took to the street of Manila to worship a Jesus Christ statue known as the Black Nazarene.
Earlier, the government had warned about a terrorist plot to disrupt the annual festival, but there were no incidents.
The centuries old statue is thought to have healing powers and has its distinctive colour because it survived the fire that sunk the ship that was taking it to the Philippines.
Eric Camara reports.
Go to next video: Poland's rival to Rio's iconic statue