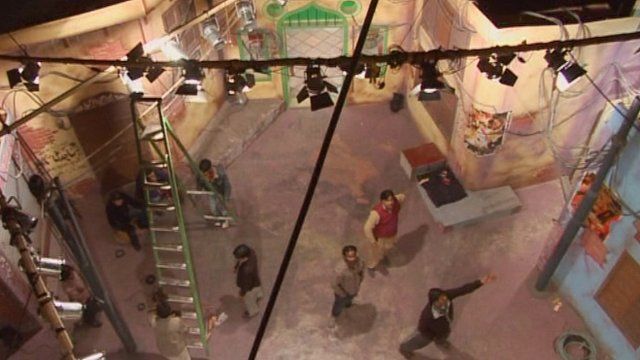 Video
Pakistan's film studios turned into car parks
Pakistan's film industry is in such a sorry state that major film studios have had to rent out part of their grounds as a parking lot for impounded cars.
The Islamic policies introduced by General Ziaul Haq in the 1980s had an extremely adverse and long-lasting effect on film making in the country.
Today studio owners and actors are dismayed at the situation, but say that without help from the government it is impossible to revive the industry.
Video produced by BBC Urdu's Abad ul Haq.