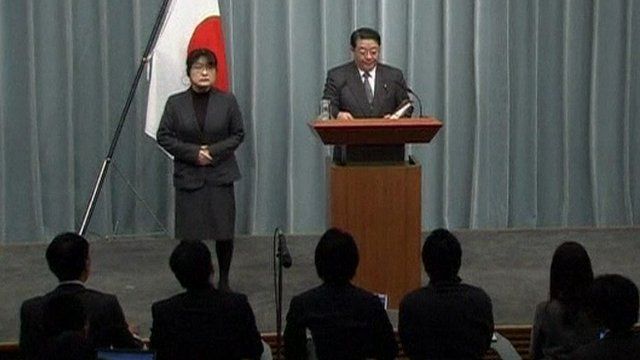 Video
Japan cabinet reshuffle 'a bit of political theatre'
Japan's prime minister has reshuffled his cabinet, removing five members of his team including two high-profile ministers recently censured for verbal gaffes.
In what the BBC's Roland Buerk described as "a bit of political theatre", all of the cabinet handed in resignation letters but all but five were handed back unopened.
Prime Minister Yoshihiko Noda is trying to build support for his proposal to double sales tax - Japan's equivalent of value-added tax.
It currently stands at 5% but Mr Noda says it must rise to meet growing social security costs.
Go to next video: Olympus sues bosses over fraud