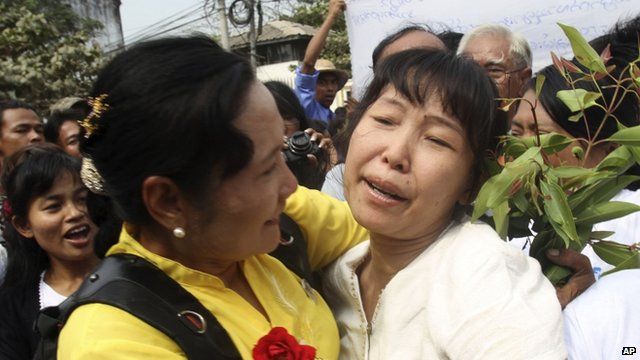 Video
Prisoner release 'a hugely significant step for Burma'
The release of high-profile dissidents from prison in Burma is hugely significant, according to the BBC's Rachel Harvey.
Monks, journalists, activists and leaders of the failed uprising in 1988, former military intelligence officers are all among those who have been freed.
State media has said 651 people will be released.
It is thought that Burma may be taking the step in order to improve its image within the international community.
Go to next video: Has civilian rule changed Burma?