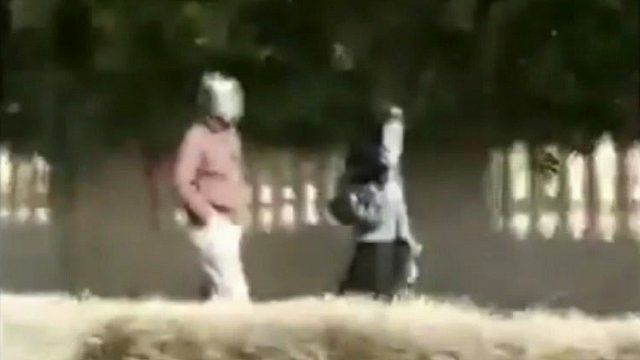 Video
Maya Khan confronts a couple
Maya Khan, one of Pakistan's so called "vigil aunties" confronts a bewildered couple in Karachi.
It was part of an hour-long live television morning show broadcast on 17 January, which prompted public outcry over media intrusion and resulted in her sacking.
Translation:
They're going away.
They're running... they're running.
Come on, let's catch them... catch them.
The girl is running... she's in a burkha.
Asalamalaikum... sister, hello hello hello hello hello.
Brother.
Wait, one minute... what's your name?
What's your name? Don't deceive your parents.
01 Feb 2012

From the section

Asia