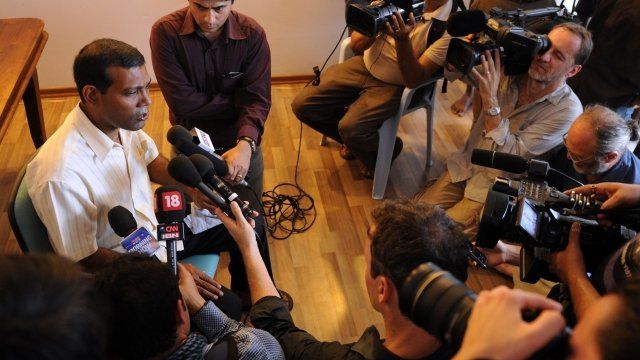 Video
Former Maldives President Mohamed Nasheed 'forced to go'
The former president of the Maldives has told the BBC that he was forced to resign.
Mohamed Nasheed said that about 18 military personnel told him that unless he surrendered his power within an hour, they would "resort to arms".
An arrest warrant has been issued for Mr Nasheed, but police have refused to disclose the grounds for the warrant, or say when he will be arrested.
Meanwhile, rioters have rampaged through the streets of the capital to demand Nasheed's return.