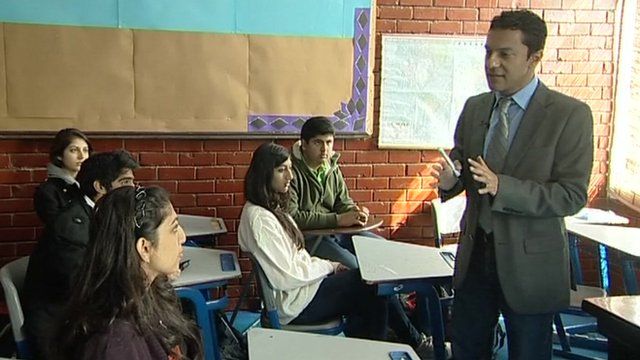 Video
A history of misfortune for Pakistani prime ministers
Pakistan's Prime Minister Yusuf Raza Gilani has been summoned to court to face contempt charges. If found guilty he could be removed from office or even jailed.
But it is just the latest instalment in a Pakistani political story full of intrigue, assassinations and coups.
Our Pakistan Correspondent Aleem Maqbool gives us a quick history lesson with the help of some students in Islamabad.
Go to next video: Top court to charge PM Gilani