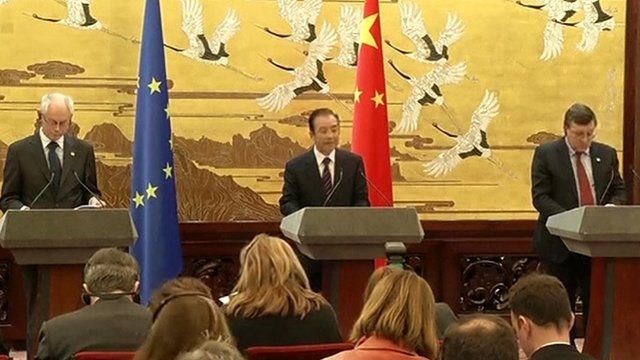 Video
Economic challenges 'enormous', says China's Wen Jiabao
Senior European and Chinese officials have confirmed their determination to move relations forward as Europe tries to tackle its debt crisis.
Speaking in Beijing alongside EU President Herman Van Rompuy and EC President Jose Manuel Barroso, China's Prime Minister Wen Jiabao said the government stood ready to increase its participation in resolving the EU debt problems.
He said ''enormous challenges'' are being faced, but made no specific commitments to invest in a bailout fund to rescue heavily indebted European economies.
Go to next video: EU and China 'need to work together'