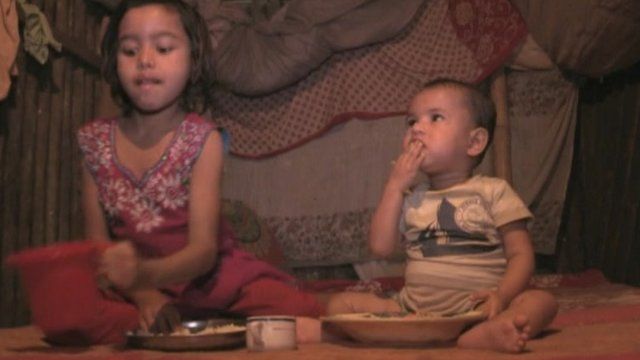 Video
Parents 'struggling to feed children as prices rise'
A year of record food prices has forced millions of parents in the developing world to cut back on food for their children, says aid agency Save the Children.
The agency surveyed families in India, Bangladesh, Peru, Pakistan and Nigeria.
One parent in six said their children were abandoning school to help out by working for food.
The agency said the price hikes had worsened child malnutrition and could hit progress reducing child deaths. Mike Wooldridge reports.