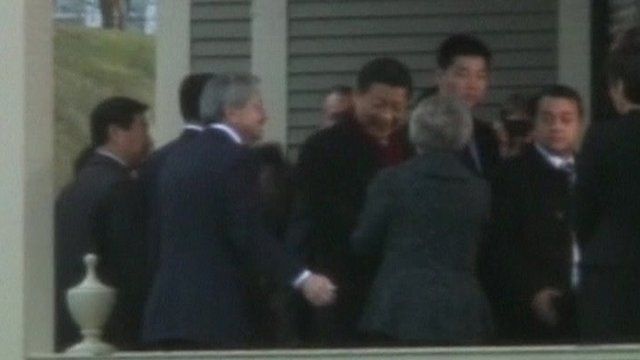 Video
China Vice-President Xi Jinping returns to Iowa farm
China's Vice President Xi Jinping has visited a community in Iowa where he spent time in 1985 learning about crop and livestock practices.
Back then he was head of a Chinese feed cooperative in Hebei Province, when he visited the town on an agricultural fact-finding mission.
Local residents who met him on his first visit were please he made the time to return.