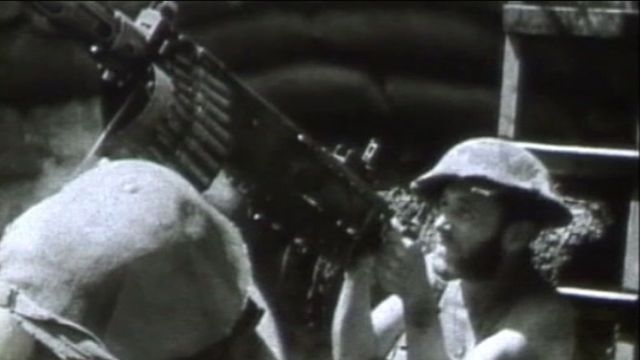 Video
Remembering Australia's 'Pearl Harbor'
Thousands of people are in the Australian city of Darwin to mark the 70th anniversary of a wartime raid by Japan.
More than 200 people were killed and hundreds injured as Japanese planes bombed what was a strategically important port used by the Americans.
The raid came three months after Pearl Harbour and, in many ways, was overshadowed and forgotten because of that attack on America.
News of the Darwin raid only filtered out a month after it happened and it has taken until recent times for the full story to emerge.
Duncan Kennedy reports from Darwin.
Go to next video: Survivors at Pearl Harbor ceremony