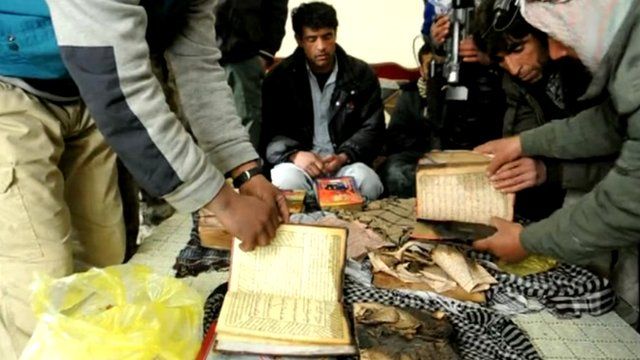 Video
Koran 'disposal' was 'unintentional' says US army chief
An angry protest has taken place near Kabul in Afghanistan, after the US military apologised for the reported burning of the copies of the Koran.
At least a thousand people demonstrated at the Bagram air base, some throwing petrol bombs.
Brigadier General Carsten Jacobson of the Nato-led International Security Assistance Force (Isaf) described the ''disposal'' of Islamic religious materials as ''unintentional''.
Go to next video: US Muslims' views on their country