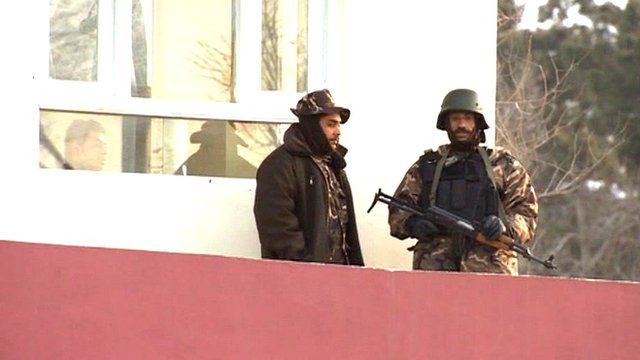 Video
Nato pulls out of Afghan ministries after Kabul attack
Two senior American army officers have been shot dead inside a high security command centre in Afghanistan.
The Taliban said it carried out the attack at the Interior Ministry in Kabul in retaliation for the burning of copies of the Koran by US soldiers last week.
Following today's shooting Nato announced it was withdrawing all its staff from Afghan government ministries in the capital.
Britain has pulled out its civilian advisors.
The BBC's Orla Guerin reports.
Go to next video: Afghan Koran protests continue