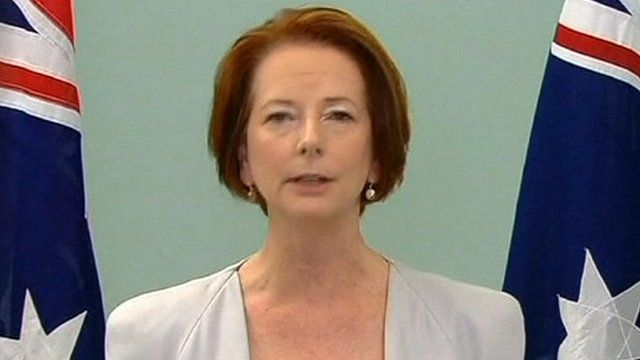 Video
Julia Gillard: 'Single worst day in Afghanistan'
Five Australian soldiers have been killed in Afghanistan in two separate incidents, defence officials say.
Three soldiers were killed by a man in Afghan army uniform in Uruzgan province on Wednesday, the latest in a series of so-called "green-on-blue" attacks.
In a separate incident, two others were killed in a helicopter crash in Helmand province on Thursday.
Australian Prime Minister Julia Gillard said that "in a war of so many losses this is our single worst day in Afghanistan"