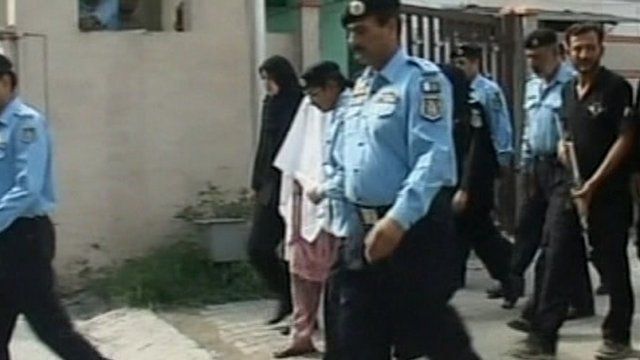 Video
Pakistan blasphemy case girl granted bail
A Christian girl, who has been detained on blasphemy charges for three weeks in Pakistan, has been granted bail.
The girl, named as Rimsha, is thought to be about 14 years old. She was arrested in Islamabad after an angry mob accused her of burning pages of the Koran and demanded her punishment.
Last week a Pakistani imam was remanded in custody, accused of planting burned pages of the Koran in her bag.
The case has sparked international condemnation, as Aleem Maqbool reports.
Go to next video: Pakistan blasphemy case imam held