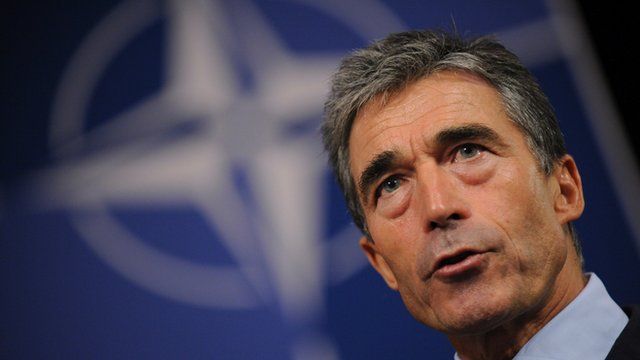 Video
Anders Fogh Rasmussen: 'Lessons learned' from Afghan deaths
More than 1,000 people in the Afghan capital Kabul have been taking part in an angry demonstration against a film mocking Islam which has given rise to anti-American protests around the world.
This comes after a weekend of violence in Afghanistan. Eight women were killed by a Nato strike while out gathering firewood, and two British and four American troops died when members of Afghan security forces attacked Nato soldiers.
Anders Fogh Rasmussen, secretary general of Nato, told The World At One that so-called green-on-blue attacks are "a matter of great concern" and said "they threaten to undermine trust and confidence between foreign troops and Afghan security forces".
He added: "We investigate each of these tragic incidents carefully and learn lessons from that, and based on that we strengthen our procedures."
17 Sep 2012

From the section

Asia