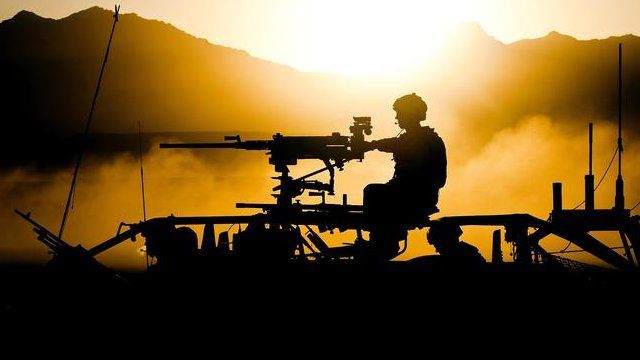 Video
MP: Afghan exist strategy 'can't work'
A Conservative MP has said that Nato's proposed draw-down of troops in Afghanistan "cannot work".
Adam Holloway, a former British Army officer, told The World At One that "the exit strategy isn't just flawed, it simply can't work.
"We're trying to roll out the will of an unwanted and corrupt Afghan central government on people in the south and the east at the point of Afghan National Security Forces that are made up of northerners, many of whom don't even speak the same language. It simply cannot work."
Former defence minister Sir Gerald Howarth told presenter Martha Kearney: "I think that it's right for the Defence Secretary to say that this is not a fundamental change in strategy."
He agreed that the move was a response to "the quite seriously increased threat from the insiders" but added that it is "up to the Afghan government to do much more than they have being doing to vet these people".
A fifth of UK soldiers killed in the country this year have been victims not of insurgents, but of Afghan soldiers or police. Such incidents, known as "green-on-blue" attacks, have increased concerns over safety.
Nato - which says it will withdraw its forces from the country in 2014 - has announced that joint operations carried out by its own International Security Assistance Force and Afghan troops will be restricted. They will only routinely happen at battalion level or above, with smaller patrols being signed off on a case-by-case basis.
18 Sep 2012

From the section

Asia