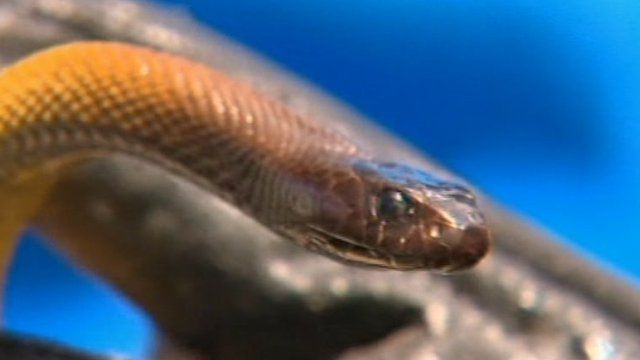 Video
Australian boy survives Taipan snake bite
A 17-year-old Australian boy has survived a unwelcome encounter with one of the world's most deadly snakes, according to reports.
The boy presented himself at hospital in New South Wales with the animal after being bitten. He is now said to be in a serious, but stable, condition.
It is not clear whether he found the snake it in the wild, or if it was a pet.
Reptile handler Judy Martin said she was shocked to see the snake in the area, as it is native to Queensland and the Northern Territory.
Toxicologist Dr Geoff Isbister said that around 10% of snake bites occurred when people were holding the animals.
27 Sep 2012

From the section

Asia