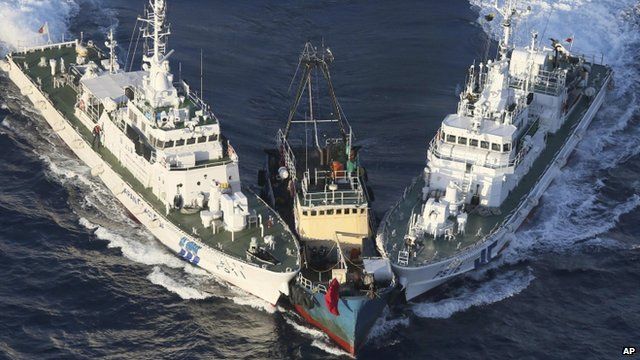 Video
China-Japan islands row escalates
There has been a renewed flare-up in tension between China and Japan over disputed islands in the East China Sea.
Three Chinese maritime surveillance vessels have entered Japan's territorial waters around the Japanese-controlled Senkaku Islands, known as the Diaoyu Islands in Chinese.
This follows further incursions by Chinese vessels into Japanese waters on Monday and Tuesday.
Rupert Wingfield-Hayes reports from Tokyo
Go to next video: Japanese land on disputed island