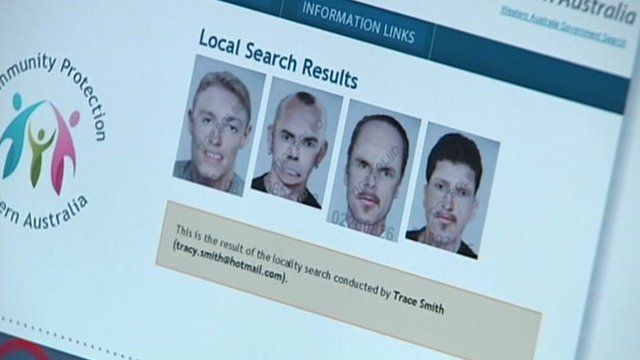 Video
Australia publishes first sex offenders' register
Australia's first publicly accessible register of child sex offenders has been published online in the state of Western Australia.
Initially, the details available include photographs, names and physical descriptions of nine sex offenders the police have lost track of. Parents will be also able to enter their addresses to see if there are any convicted paedophiles living nearby.
The Western Australia government describes the register as a balancing act between community safety and the ability of the police to manage convicted paedophiles. But there are concerns about possible vigilantism and mistaken identity.
Duncan Kennedy reports.
Go to next video: Sparks fly in Australia sexism row